Features creation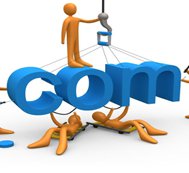 There are a large number of developed sites that need improvement sites. Further development of the site can be associated with the development of the business in which you want to scale the site in several regions, to introduce services of accepting payments, or send SMS to customers. Further development of the site can be linked to the obsolescence of the site layout and the intensive development of browsers in which the layout of sites needs work every day. Changing trends in site design in mind that completion of the site is required to ensure that the image of the company on the Internet corresponds to modern trends of website design. The company Zavod able to finalize the sites on a variety of platforms and frameworks. This can be PHP Symphony and Yii Framework, Python Django or Ruby on Rails, or ordinary HTML.
Most companies are not taken for completion of sites, arguing its decision the poor quality of the code, which was developed by a freelancer or a second-rate web studio. Unlike the rest of the company Zavod is willing to cooperate and respond to the needs of each client. In some cases, we can offer, how to modify the site and to completely rewrite a resource by adding modern software tools that enable the site on the Internet to actively develop and attract the target audience.
Experts of the company Zavod highly qualified web development and follow world trends in the field of software development.
If you want to modify the site?
Look modified our sites developed sites from scratch and be sure to contact us so that we have finalized your site and made it sweet!
Feedback