Landing page development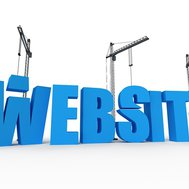 Every company in today's world should have a website. It has long been a question with an obvious answer. This site requires any company because it is necessary to present themselves on the Internet, talk about the news of the company, communicate with your customers, sell your products and services. If you do not have a website of the company, we can easily create it.
We present to your attention our unique offer to create a website of the company. Basic company's website you can create in our company for just $500, and we will do it for you in 1 working day. I do not believe that this is possible? Call now and we will answer all your questions. We are also free to advise you on how to better promote your website business topics on the Internet.
Basic company's website includes the following modules:
- Slider
-Text Page
-News
-Feedback form
-Photo gallery
-Google Map
Additional modules for the site, which can be connected:
-Search on site
-Site Map
-Sitemap for better indexing site by search engines
-Catalog
-Internet Store
-Google marketplace
-Online consultant
and much more
We develop websites in a universal framework, Django, which has established itself worldwide. This way you will always be able to finalize the site and add to it all sorts of components. As a rule, it does not pay attention to second-rate web studio, resulting in your cheap website to be thrown away, creating a new one.
Immediately after creating the site we will tell you how to bring it, live customers.
If you are interested and want to create a website in our company, contact us now:
Feedback