Site analysis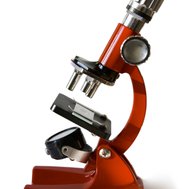 On the Internet, there are an infinite number of sites. However, with the increase of new sites is also increased and a number of drifting sites. The owner of an online store or a small website just does not know what to do with the site to increase the number of sales from it. It is therefore very important time to make an analysis of the site to the site served as a good tool for your business.
The visitor often decides to stay on the site or not within the first 10 seconds, so the analysis of the site can reveal the explicit and implicit reasons for leaving the site with your customers.
In the analysis we highlight the following:
-Usability Site. Its convenience and availability of all the necessary elements (buttons, menus, baskets, etc.). There are hundreds of options in the world of usability, observing that the site can be really convenient and comfortable to use. Our analysis of the site will determine the usability of all errors committed by the development.
-Site design. I must emphasize the status and image of the company, as well as reflect the conceptual things, not contradicting with the brand. The design is not only a beautiful picture, and to solve the problems of the users. Our conceptual analysis will reveal compromising the integrity of the design, which prevent it from selling.
-Business-Site analysis. The site should fit into the business and increase its sales. Often the site to create a separate island in the business chain, causing sales of the Internet stand out, and sometimes even contrary to business. We can help you determine the best option presentation site on the Internet from a business perspective.
-Analysis Analogs and monitoring the market. For our customers, we conduct a qualitative analysis of the market, which helps to identify the best elements used by your competitors and use them in your product.
-Use Innovation. Any analysis of the site, which we are doing is accompanied by the most recent proposals and innovations that we offer to introduce the customer. We work with federal companies as well as with European and American counterparts, so constantly keep abreast of innovations.
Interested analysis website?
Feedback