Websites programming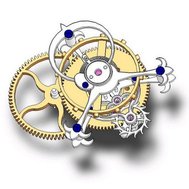 Programming is one of the key stages in the development of sites. If you look at the average estimate of the order, the programming of the site takes a good portion of that is sometimes equal to half of the project. So do not treat lightly this milestone.
When programming the site, it is important to choose the right platform. Very often, customers are indifferent to the choice of a platform to develop the site, which could adversely affect future budgets for the development of the site. We develop on the platform Django, which is popular all over the world good developers and allows very cheap to develop and modify the site.
Also later need to maintain the site. Make it so that it was very simple. It's about filling the content, completion of small parts. Ideally, the site should become a little bit every day it is more convenient for your customer, which has a positive impact on your bank account. Every day there are new services on the Internet that can be easily integrated into your web product and complement it. It may be the social buttons, Yandex Market, site map. Over the years, we have accumulated a lot of developments, which are very cheap inserted into the site of our customers as a support.
In what form it can start programming the site. Before programming site usually goes prototyping, design and layout. These steps worked out the whole logic of the site. Therefore, if the project comes to us after these phases, it means that the whole logic of the key tasks of the site and has designed and implemented in the design. This is a very positive effect on the timing of the programming of the site and its cost. Frankly, we do love it when the project comes to us only in the programming, because you can quickly do the project.
Terms programming site. The easiest online business card in the presence of layout we can realize in 1-2 business days. More complex designs require more time and usually beating stages.
The key issue, of course, is the price of a programmable site. In our company, you can order programming the site from 9600 rubles for a very high-quality platform Django, which can then be scaled and develop.
Feedback