Website promotion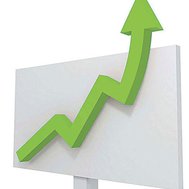 Each site should carry out its task, for which it was created. Most sites are created in order to bring buyers and sell goods. In the Rich Internet in every industry, there are hundreds and thousands of competitors offering similar business services. In order to stand out from the competition, to make visible resource among others, to get into the coveted top search engine on key demands there is a service site promotion. Website Promotion - a set of methods by which your site becomes more attractive to the search engine, and more visit the target audience.

The company suggests the following Zavod mechanics of website promotion:

-Promotion site via contextual advertising. Our experts will select the most appropriate key questions and prepare you for an advertising campaign to your visitors come to your site.

-Promotion site using SEO and page optimization of sites. Many of the sites are not promoted because they are not optimally written from the perspective of a search robot. Experimental analysis and internal optimization will make your life more attractive and popular. Experts of the company Zavod will analyze your site and prepare semantic core keywords for successful website promotion on the Internet.

-Promotion Through articles. Writing regular articles containing the keywords of your site is one of the most effective strategies to a promotion of sites. Search Bots very positive attitude to the unique and quality articles that can write to you experts of the company Zavod.

-Promotion In social networks and thematic reversal. Sovremenny Internet is unthinkable without social networks. In the social network, Vkontakte registered 200 million people on Facebook 800 million. The presence of such a large number of registered users opens up great opportunities for promotion in social networks and thematic resources.

Do you want to promote your website?
Feedback